Patching, Dirt/Residue Removal, Pressing, Archival Mounting & Display
ACA Paper Restoration offers automobile Tank Sheet restoration and Build Sheet restoration services. Treatments include reconstruction, patching, removal of dirt/residue, pressing, archival mounting and protective housing for display.
Our treatments can repair and restore your original tank sheet, build sheet, or other automobile documents to a legible, displayable, preserved condition.
Find out what we can do to repair and preserve your automobile document by Contacting Us today!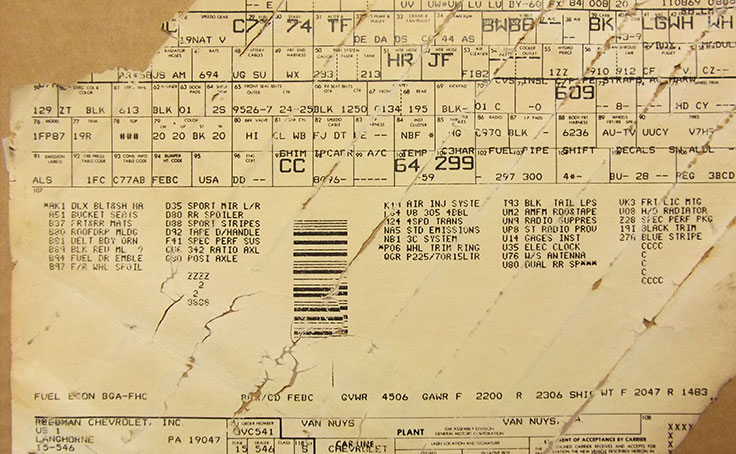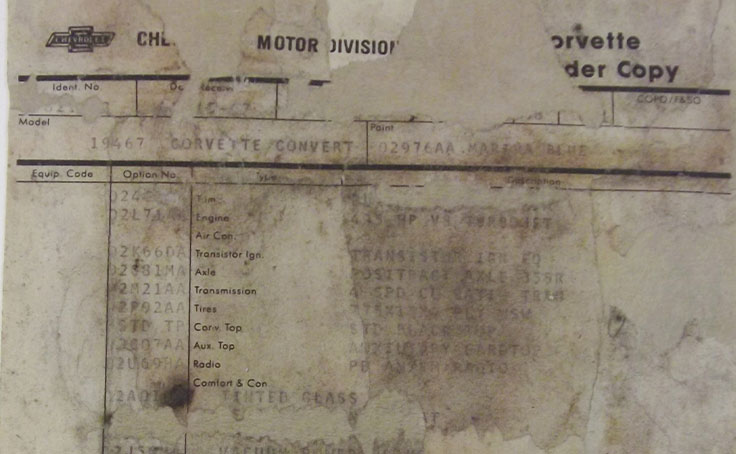 Have Something in Need of Restoration?
Let us bring your work on paper back to life!